Expert Insulation and Home Energy Audit Contractor in South Texas
Creating comfortable and efficient homes in Houston, The Woodlands, Pearland, Sugar Land, Katy and Nearby
Are you one of the millions of homeowners who find themselves warm in one room of their house and cold in the next? Maybe you feel drafts coming from your windows and want to end the problem. Well, you came to the right place!
Why Choose Us?
Comprehensive Home Energy Audit to pinpoint possible energy issues in your home
Visual inspections and assessment your existing insulation
BBB accredited business with A+ rating
Fully trained, certified and friendly staff
Energy efficient replacement windows with air sealing packages
We're the top choice for home comfort and energy savings
As a member of the Dr. Energy Saver network, we use only the most up-to-date and high quality materials to make your home more energy efficient. During the summer months in South Texas, high temperatures can make indoor spaces unbearably hot.
To reduce heat transfer and cut down on your AC run time, Dr. Energy Saver South Texas can perform proper air and duct sealing, upgrade insulation and attic ventilation resulting in a more comfortable home with better indoor air quality and lower cooling costs!
Contact Us to Schedule an Estimate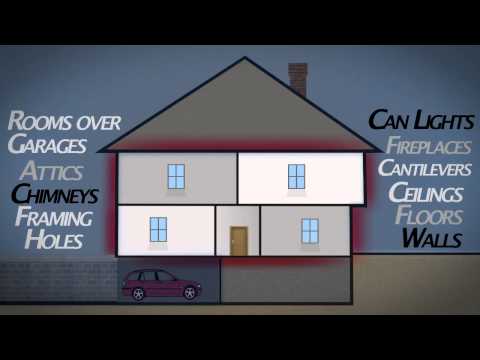 Home Comfort at No Cost in Greater Houston,...
Your house is supposed to protect your family from the weather and extreme temperatures. Yet, if your home is...
Watch Video
Related Videos
Get More from Your Air Conditioning Unit in the Greater Houston Area
We understand how air conditioners can be overworked and yet never achieve the comfortable and affordable home we all want. Oftentimes, homes have the wrong size AC or furnace, which wastes energy, leaves your home uncomfortable, and wastes a lot of money!
When a home is improperly air sealed or insulated, it will cause your air conditioner or heater to not only overwork itself, but also never really make your home comfortably. This is because the air continues to escape out of the leaks and gaps!
Our expertise in home energy efficiency makes us a unique choice for getting more from your HVAC unit, because you will not have to worry about wasting money and remaining uncomfortable. Our energy audit will show the exact places that need upgrading and together we can choose where to focus.
Contact us for an Estimate!
Dr. Energy Saver by STX Efficiency Experts provides professional home insulation, renewable energy, replacement windows, and duct repair throughout Greater Houston. Call us today to schedule your estimate! We proudly serve Houston, Bellaire, Katy, and nearby areas like Pasadena, Pearland, The Woodlands, West University, Richmond, Rosenberg, Lake Jackson, and more. We also offer home energy audits to evaluate your home's energy efficiency and identify the areas of your home most in need of repair or upgrade.
Schedule a home energy audit or estimate in South Texas
A home energy audit is crucial to find the exact source of your discomfort or high energy bills. While you might feel a difference in your home's comfort, and already be experiencing high utility bills, it's important to be aware of all the ways that your home might be wasting energy. Below are four common signs of energy loss in your home:
Drafty or uncomfortably hot rooms
High energy bills
Walls cracking and paint cracking or blistering
HVAC systems constantly running or frequently turning on and off
Contact us today to improve your home's energy efficiency and comfort! We proudly offer a home energy audit and estimate for our services in Houston, Bellaire, Katy, Pasadena, Pearland, The Woodlands, West University, Richmond, Rosenberg, Lake Jackson, Sugarland, Missouri City, Friendswood, and neighboring areas.