About Dr. Energy Saver by STX Efficiency Experts
Available services from
Dr. Energy Saver, by STX Green Energy:
Inspect and assess your existing insulation
Home Energy Audit to pinpoint possible energy issues in your home
Energy efficient replacement windows with air sealing packages
Located in Houston, TX, we are your trusted resource for home energy saving solutions like insulation, air sealing, radiant barrier installation, replacement windows and doors, and more.
A Trusted Company with Experience and Integrity
We know how hard it can be to choose the right home energy savings contractor, but you can trust us to provide a pleasant experience when it comes to saving energy and money.
About the Owner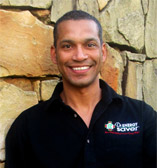 John Bustos
Owner John Bustos has an engineering background with over 20 years of experience in the building industry. Dr. Energy Saver, by STX Green Energy has been helping Greater Pearland and Houston residents with home improvements for over 15 years and has become the local expert in green home energy solutions over the past five years.
John prides himself on providing excellent customer satisfaction and integrity by never taking on any hidden charges. Our home energy improvement specialists are hand-picked and thoroughly trained each year to provide the highest level of service, and all of our products and materials are of the same top-notch quality.
Community Involvement
Accreditations & Affiliations

We recognize the importance of being involved with our local community. In 2008, we donated a $10,000 job to a center for battered women and their children in Houston. The project consisted of spraying and coating all of the structural wood framing members with an intumescent fire coating to help protect the structure from fire and mold growth.
We Stop at Nothing to Provide You With Satisfaction and Peace-of-Mind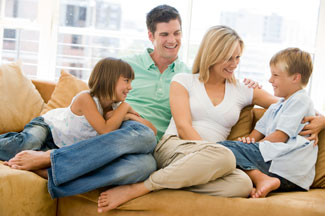 At Dr. Energy Saver by STX Efficiency Experts , we are committed to providing homeowners with 100% customer satisfaction, and we pride ourselves on helping our customers save money on their energy bills. We recognize the importance of having a comfortable home, and we have seen too many homeowners waste money on improvements that didn't provide the highest possible level of comfort and money savings.
As a member of the national network of Dr. Energy Saver dealers, we promise to provide you with long-lasting cost saving solutions that will make a difference in your home's energy efficiency and comfort!
Dr. Energy Saver by STX Efficiency Experts Offers Cost Saving Solutions to Cut Energy Loss throughout Greater Houston
No matter what your home's energy issue, we offer the solutions to meet your needs. From home insulation for your attic, basement, or crawl space; to air sealing; duct repair; and replacement doors and windows; we offer affordable, energy efficient solutions that you can count on. We are also your trusted resource for a whole-house energy audit. During our audit, we evaluate the efficiency of your entire house. This way we can find the exact source of your energy and comfort concerns. We then have a clear plan of what needs fixing- no more picking straws. We will find the problem and provide the solution.
We proudly service the South Texas Gulf Coast including Victoria, Corpus Christi, Houston, and nearby areas, and offer a home insulation estimate to make improving your home's energy efficiency that much easier!